About Mount Mills Flax Oil

Mount Mills Cold Pressed Flax Oil is produced from seed to drum by Jim Magill on his farm based in County Down. Jim's passion for all thing equestrian led him to investigate how to improve or benefit the well being of his horses and OMEGA Oils proved to be the key dietary factor identified.
Mount Mills Flax Oil is the result of many years research experimenting with many different crops such as marigold, hemp as well as flaxseed. Jim found that flaxseed produced the best balance of Omega 3 oil and Omega 6 oil – the two most essential fatty acids that your horse cannot naturally produce. On his farm Jim plants the flaxseed, harvests the crop, cold presses the flaxseed, packs and labels the product.
So from seed to drum – its all done on the Mount Mills farm.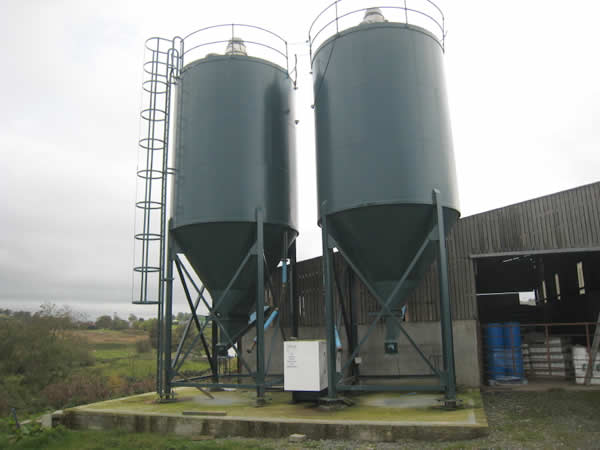 The process begins with blowing the flax seed into two 40-tonne storage tanks. From there the flax seed is augered into a holding bin, which acts as a holder for the actual press. The seed is then put though a modified cold press process that is unique to Mount Mills and has been developed by Jim. The flax oil is collected in plastic tanks, and the residue called flax cake, is elevated away.
Jim has put over 5 years research into this product and the Mount Mills Cold Pressed Flax Oil should be given to your horse daily by mixing 100 ml – 120 ml of the flax oil with the horse's feed. The benefits of the flax oil for your horse should be visible from about week 10 onwards. Mount Mills Cold Pressed Flax Oil is available in a 20 litre drum or a 4.5 litre tub.
Proven Benefits With Horses …. What Next ….?
With the industrial plant functioning and the existing production providing  now proven benefits to the health and efficiency of horses, Jim turned his attention to what other animals might be able to use the Omega oil rich flax seed oil. Research turned up that dogs also require the essential fatty acids that are present in cold pressed flax oil, and again just like horses, they do not produce these naturally so need to ingest them direct. The end result ….. Mount Mills DogXcel® a feed supplement for dogs.
Two variants exist to date – a Working Dog formula and a more general domestic dog formula. Both products help keep coats healthy and aid in joint mobility.
DogXcel is only available to buy through selected Pet Care retailers and veterinary practices and is proving to be a popular choice with dog owners
natu® Cold Pressed Flax Oil For Humans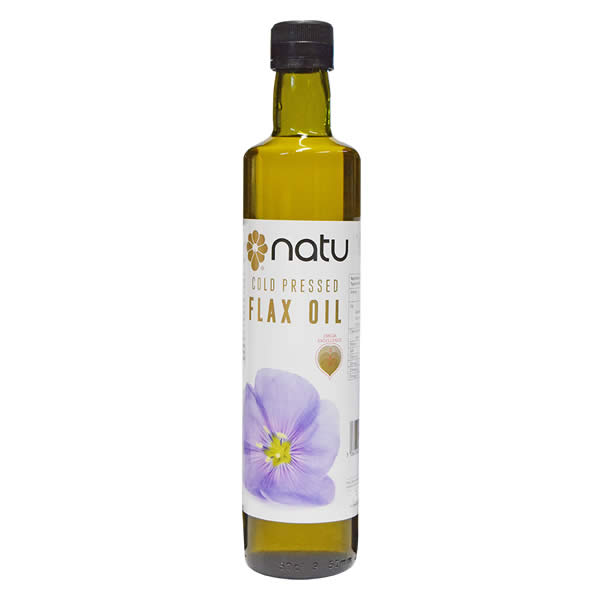 It seemed only fair to pass the benefits of an Omega Oils rich product onto humans as well, so the brand natu was born.
This Flax Seed Oil is made with the highest quality seed and is Cold Pressed in it's own special health regulated press and bottled under the same stringent health regulated conditions.
As an aid in maintaining correct cholesterol in the human blood system it is proving to be an outstanding product with many customers now taking it daily and reporting back that their previously high levels of cholesterol have been reduced and are being kept stable.
Truly outstanding results for some and all gained with the recommended intake of only 2g per day.
Available in Mount Mills online shop and also in many health food retailers, this is a product you should try if you suffer from high cholesterol,
Mount Mills
Best Established SME 'Dragons Den' Winner 2018
Mount Mills Flax Oil were the winners of The Irish Thoroughbred Breeders Association/AIB Best Established SME Dragons Den Award in 2018 Pictured here are Jim Magill and Family receiving the award in January 2018 at the ITBA Expo in Dublin
The 'Dragons' award panel recognised not just the single handed business model of Jim and family but also the proven benefits that the products have demonstrated to horse owners throughout Ireland, UK and further afield.
Contact Mount Mills Flax Oil
<iframe src="https://www.google.com/maps/d/u/0/embed?mid=1u4yVNAP6BAzRBI8jM2aUivujAzm_1koK&z=8" width="640" height="480"></iframe>
Mount Mills Flax Oil 7 Glen Road, Newry, County Down, Northern Ireland BT34 1QS Tel. 0044 (0)28 3026 3872